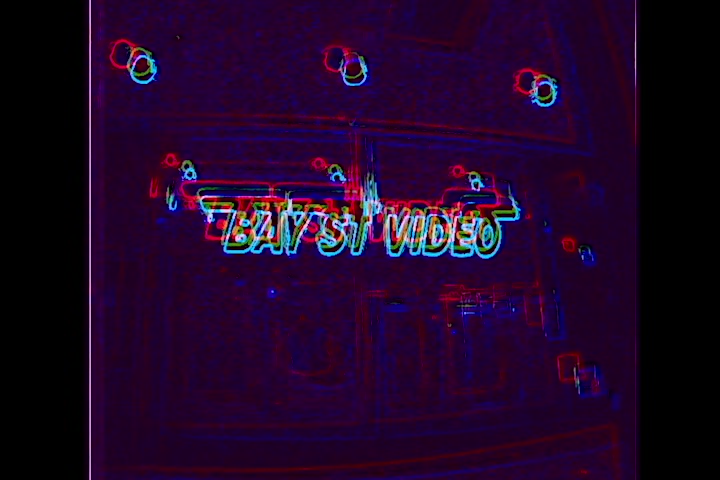 For those who caught BSV 1172 at SDUFF today and are a little curious about some of the vintage analogue gear used for the film, I've assembled some production stills and a few frame grabs that provide a short narrative.
The gear listed in the film's End Credits are wholly representative of the various 30+ year old cameras and video processors used to film each sequence, and in the new year (which is what, about a month and a half away?) I'll assemble shorts showing off each camera that'll be part of the Special Features which will accompany the purchase of the film in 2017.
Note: the film's home video sale date won't happen until maybe mid-2017, as I hope it gets a few more chances at film festivals to gather some cred and interest, but right now there are 2 versions of the film – the (16:29) edit made for film festivals, and a longer 22 minute cut which is heavier in the first third with a few more montages focusing on the minutia of 'daily chores.'
Dropped from both edits is a Prologue that sounded great in theory but proved very unusable, and among some of the production shots that follow are stills from that night. At least three 12am-7am 'days' were used to carefully set up the mass of shots that were largely junked, save for a handful retained for the night shots.
Hey, these things happen.
The first set of stills showcase the main camera used in the shoot, a Canon VC-50 Pro that uses a Saticon tube which produces a soft pastel colour palette. The camera's not great with high contrast lights – bright whites obliterate detail – but even mid-range ENG cameras like JVC's BY-110U has trouble with hot whites.
What follows are some of the colour processors, lenses, and other cameras used during the after hours shoot at Toronto's Bay Street Video.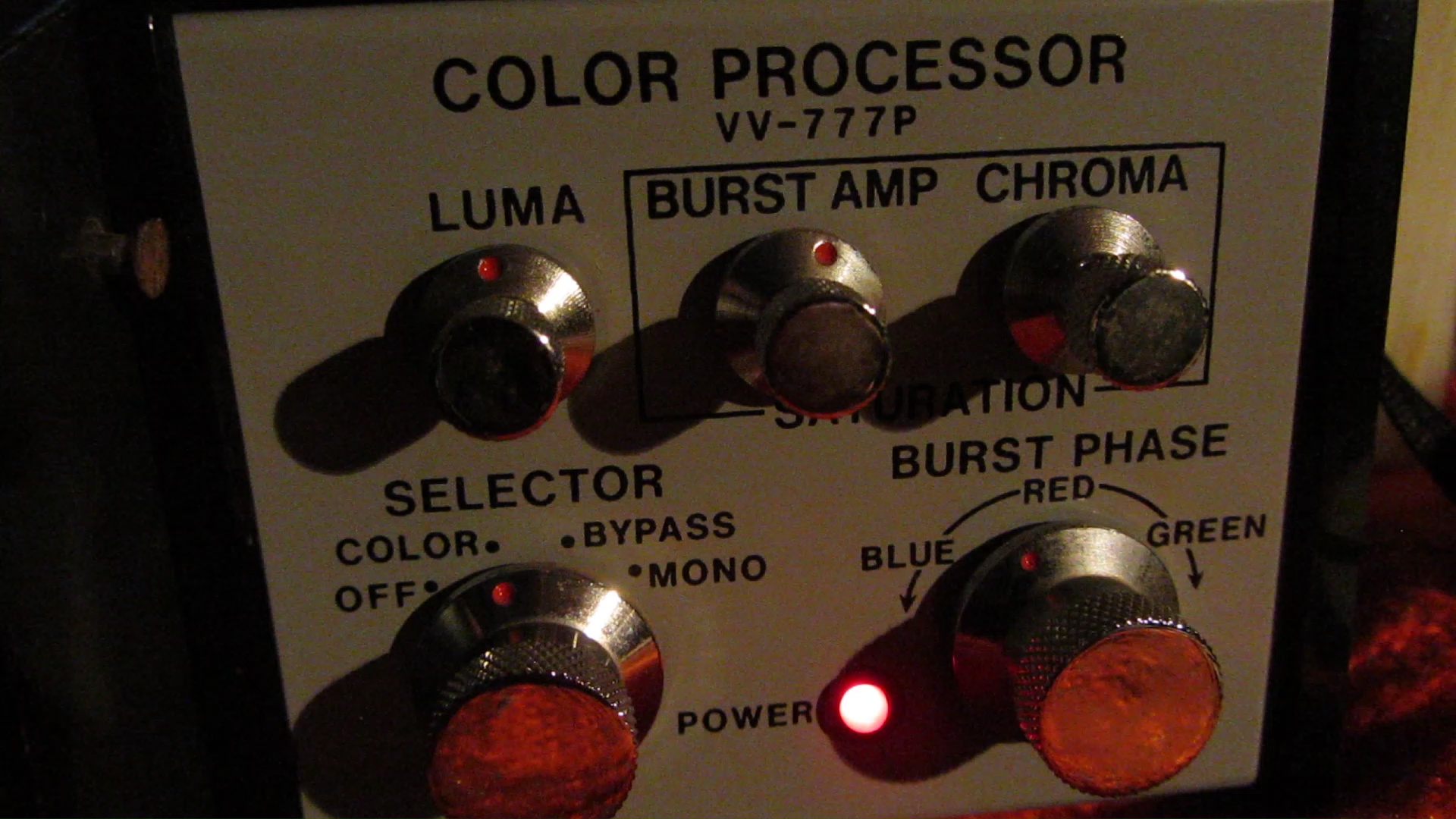 The camera test of the Sharp QC-54 is available on YouTube and Vimeo (see end of this post for links).
Those curious about my reasons for making BSV 1172 should check out my podcast at KQEK.com which ostensibly showcases the first half of a conversation with I Lost It at the Video Store author Tom Roston and NOW magazine's Norman Wilner that took place at Bay Street Video in early May during Hot Docs.
Thanks for reading,
Mark R. Hasan, Editor
Big Head Amusement